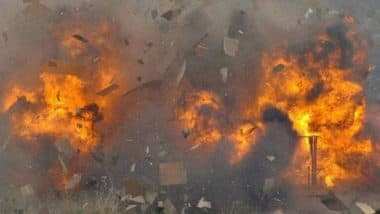 Symbolic image (file image)
Kabul: A bomb blast near a school in the western Afghan capital, Kabul, has killed at least 25 people, most of them young students. An Afghan government spokesman said. Home Ministry spokesman Tariq Aryan said the ambulance arrived near the Syed al-Shahda school in the Shiite-dominated Dast-e-Barchi area.
Health ministry spokesman Golam Dastigar Nazri said the mob attacked the ambulance and even beat up health workers. He urged people to go to the scene and let the ambulances go. Arian and Nazari said at least 50 people had been injured in the attack and that the death toll could rise further. ALSO READ: Afghanistan: A bomb blast near a wedding party in Kabul has killed at least 633 people and injured 18 others.
No group immediately claimed responsibility for the attack, but in the past Islamic State has claimed responsibility for attacks in the same Shiite-majority area. The attack began days after the official withdrawal of 2,500 to 3,000 American troops. The withdrawal of American troops will be completed by September 11. The withdrawal comes amid fears that the Taliban will re-emerge under the occupation or influence of about half of Afghanistan.
(This is a monitored and auto-generated story from a syndicated news feed, most likely not modified or edited by the latest staff)