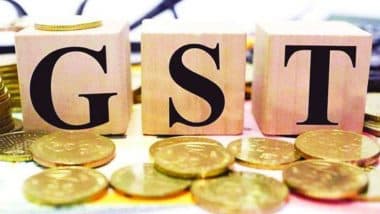 Photo credit: PTI
New Delhi: The GST Council will meet for the first time this year via video conferencing. The meeting, held in the context of the ongoing Covid wave, is expected to consider the selection of supply fees for the necessary medical supplies and announce some Covid relief measures. The tariff raised in 2021-22 may also announce some measures to amend the reverse tariff by discussing the compensation cess arising due to possible reduction in cis collection.
Reducing GST rates for two-wheelers and indirect tariffs on natural gas are two other important issues that could be included in the agenda. Sources said that several states like Punjab have demanded reduction of GST charges on the provision of necessary treatment for the treatment of covid. The council may discuss some measures, such as reducing or eliminating GST on coronavirus-related items such as hand sanitizers, face masks, gloves, PPE kits, temperature scanners, oximeters, some covid drugs and ventilators.
Goods and Services Tax (GST) on gloves, masks and other large Covid-19 medical supplies usually falls under the 12 per cent and 18 per cent GST slabs. However, a minimum rate of 5 per cent GST is applicable on PPE. Although ambulance services are exempted from GST, 28 per cent GST is levied on the purchase of ambulance vehicles.
Significantly, the Center has already waived other duties including IGST, Medical Grade Oxygen, PPE Kits, Oxygen Concentrators, Oxygen Canisters, Filling Systems, Storage Tanks, Ventilators, Compressors and other similar items. Fee waivers are expected to increase the availability of these items as well as make them cheaper.
Now the ball is in the GST Council's court as to whether such medical items are being procured and supplied locally, whether the GST exemption or discount rate should be increased accordingly.
The GST Council has not met since October last year. At the last meeting, the Finance Minister's panel discussed the Centre's proposed formula for GST compensation and GST deficit.