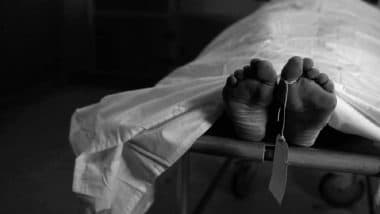 Symbolic image (Photo credit: Pixab)
Hyderabad: Retired headmaster who claimed healing within 10 minutes of taking Corona's miraculous ayurvedic medicine has died in Nellore district of Andhra Pradesh (Andhra Pradesh). Retired headmaster N Kotaya claimed about a drug that completely cures a corona infection after 10 minutes. Headmaster N Kotaya died on Monday. According to the information received, Kotaya was taken to the GGH of the government hospital in Nellore on Friday night after his oxygen level dropped, where he died on Monday morning. You will be able to get free advice from AYUSH experts related to Corona from home, call these numbers.
A few days ago a video went viral in Kotayar, where he claimed that he was recovering fast from a corona infection after taking an ayurvedic medicine. He said his oxygen level was getting better with it.
Kotaya said that he has done BR to an Ayurvedic doctor in Krishnapattam village of Nello. B took ayurvedic medicine made in Anandaya, due to which his oxygen level is getting better than before.
GGH Superintendent Dr Sudhakar Reddy said that Kotaya died on Monday morning, he was suffering from many other diseases besides corona. Meanwhile, health sources said the coroner's report of at least three members of Dr Anandai's team tested positive for rapid antigen.
In Andhra Pradesh, this medicine of Anandaih came into discussion when it was claimed that corona patients are being cured by Ayurvedic medicine. Anandaiya made it clear that there are no harmful substances in the medicine. Anandaiya announced that the drugs would be distributed after getting the approval of the government.
He made it clear that no one should believe in the propaganda that drugs are being distributed in Krishnapatnam. Anandaiya made it clear that even if the government gives permission, the medicine will be given only if the required medicine is available.