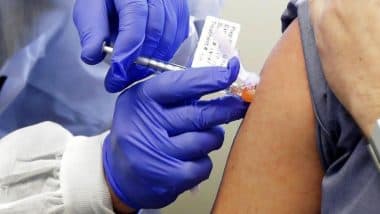 Photo credit: PTI
Sanofi and GlaxoSmithKline, the makers of the vaccine, said on Thursday that they were launching a third phase trial of their anti-cavid vaccine, which has recruited 35,000 adult volunteers from the United States, Asia, Africa and Latin America.
Pharmaceutical companies say that in this study, the effects of the vaccine spread against the virus first seen in Africa from Wuhan in China.
The companies said in a statement that if the test is successful, regulators will be able to approve it by the end of the year.
He said production of the vaccine would begin in the coming weeks so that it would be available once it was approved.