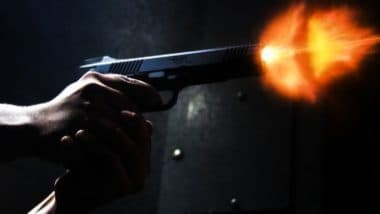 Photo Credit: Pixabay
Eight people were killed when a railway employee opened fire on them on Wednesday. The employee then committed suicide. The bomber struck shortly after noon in front of a Valley Transport Authority (VTA) building. The age of the deceased ranged from 29 to 633 years. The coroner's office in Santa Clara County identified the dead as Paul Magia, Taptejdeep Singh, Adrian Baileza, Jose Hernandez, Timothy Romo, Michael Rudomkin, Abdolhab Alzheimer's and Lars Lane.
Earlier, law enforcement officials said the attacker was identified as 57-year-old Mon Cassidy. Cassidy's ex-wife, Cecilia Nelmes, said Cassidy told him she wanted to kill those who worked in the workplace.
Read more – Bus fire in California: Two women killed, five injured
"I never trust him," Cassidy said.
(This is a monitored and auto-generated story from a syndicated news feed, most likely not modified or edited by the latest staff)