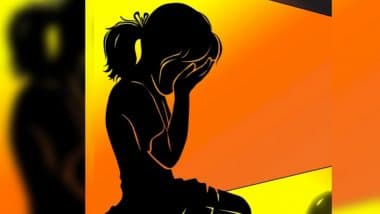 Iconic Image (Photo Credit: IANS)
Pune, June 1. An Army jawan has been charged with attempting to rape an eight-year-old girl in the toilet of a moving train in Maharashtra. The incident took place on Tuesday morning, when the accused first tried to rape the girl and when the girl bravely protested, the jawan threw the victim from the moving train. A senior official later said the girl later informed police that the jawan's hulia, with the help of which the accused could be arrested. The incident took place on the Goa-Nizamuddin Express train between Lonad and Salpa railway stations in Satara district of western Maharashtra, they said. "The girl was going to Delhi with her parents and siblings," said Sadananda Vice Patil, Superintendent of Police, Pune Division, GRP. Read more: Two drivers gang-raped an ambulance on the pretext of feeding a woman, police said.
He said the accused Lord Malappa grabbed the gift girl during deep sleep and took her to the toilet. Patil said that when the accused tried to sexually assault the girl, she woke up and started shouting in protest. The police superintendent said the accused then asked the girl to take him to her parents but after coming out of the toilet he threw the victim from the moving train. He said the girl was injured at the time due to the slow speed of the train and locals saw her and took her to the hospital on Tuesday morning.
Patil said that after giving information about the whole case to the hospital, the girl also told the accused soldier's hulia, with the help of which she could be arrested. He said a search was carried out on the train immediately and 30 suspects were detained, according to the girl's statement. The girl later identified him as the accused. The accused Pratibha Naik has been posted in Jhansi, Uttar Pradesh.