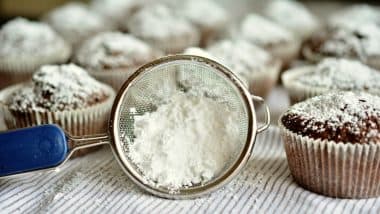 Symbolic image (Photo credit: Pixabay)
Canberra, June 10: Australia's top medical body has called on the government to impose tariffs on sugary drinks to combat obesity, diabetes and poor health. In a speech at the National Press Club on Wednesday, Omar Khorshid, president of the Australian Medical Association (AMA), spoke out in favor of a tax that would reduce the consumption of sugary drinks, Xinhua reported. "Australia consumes more than 2.4 billion liters of sugary drinks each year. That's enough to fill a 960 Olympic-sized swimming pool," he said.
"Diabetes, obesity and poor vascular health are huge contributors to increasing the burden on our health system." "A 2019 study published by the Australian Institute of Health and Welfare found that 9.1 per cent of Australian adults drink sugary drinks every day." Read more:
According to the Australian Bureau of Statistics, an average Australian consumes 60 grams or 14 teaspoons of sugar per day. According to Khurshid, this is consistent with the World Health Organization's recommendations and over a 25-year period, there could be 16,000 fewer infections of type 2 diabetes, 4,400 fewer cases of heart disease and 1,100 fewer strokes. "It could save lives and millions of dollars by spending on healthcare," he said.