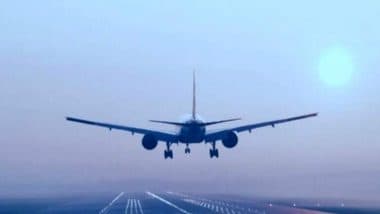 Photo credit: ANI
Melbourne, May: Prime Minister Scott Morrison said on Friday that the travel ban on Australians returning home from India, which has been hit by the coronavirus, would not be extended until May 15 and that planes carrying them home would soon take off. For the first time in history, the Australian government recently banned entry to citizens who spent up to 14 days in India before returning home. For violating the ban, the government warned of five years in prison or a 50,899 fine. The government's order in this regard will expire on May 15. After a meeting of the National Security Committee on Friday, Morrison agreed that there was no need to extend the deadline.
"It was decided that the security order was highly effective until May 15 and would not change until it expires." Morrison's comments came a day after the ban on the 3-year-old Australian. Challenged in federal court in Sydney. The man has been stranded in Bangalore since March last year. "We are preparing to send the first plane to bring people from India," the Australian prime minister said. He said three planes would be sent by the end of this month so that Australian citizens could return. Read more: Covid-19: Service International raises $ 7 million to help India fight Covid-19
"Every person on the plane will have a quick antigen test," he said. We were also at risk of infection among people coming from India. "How many of the 9,000 Australians stranded in India were infected with Covid-19 but it is not yet clear if the plane will return to the country," Morrison said. Anyone should report that they have not been infected with Covid-19. "We will carry out rapid antigen screening to ensure safety because we have a responsibility to ensure that people are repatriated as well as the risk of spreading the infection in the country is reduced," he said.