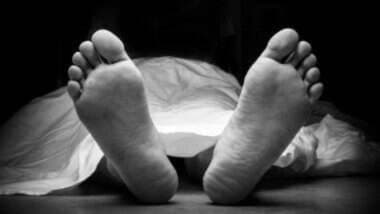 Photo credit: Twitter
Highlights: The second wave of coronavirus (COVID-19) has devastated the country. The epidemic is killing thousands of people every day. Meanwhile, a touching incident has come to light in Baramati, Maharashtra. A 76-year-old woman, believed to be dead, was found alive before her funeral in the village of Mudhale in Baramati. The woman's name is Shakuntala Gaikwad. The woman had recently tested positive for corona. His physical condition was deteriorating due to old age, then the family decided to take him to a hospital in Baramati. Maharashtra: Get two different vaccines for Karna seniors, the first dose is Kovacin and the second is Kovishield.
On May 10, the elderly woman was taken to Baramati in a private car. The family was looking for a coveted bed for the Baramati woman, but they failed. At this time the woman suddenly became unconscious. The people of the house felt that the woman was dead, they started preparing for the last ceremony. When the family put the woman on top of the beer, the woman opened her eyes and began to cry.
The family was surprised to see the woman alive. The woman was rushed to a hospital. The woman was admitted to Rajat Jayanti Hospital in Baramati for further treatment. This information was given by Dr. Sadananda Kale, the founder of Silver Jubilee Hospital.