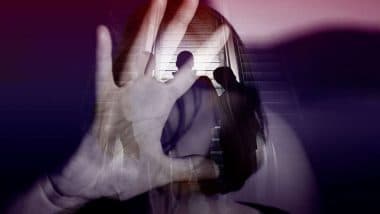 Symbolic image (Photo credit: Pixabay.com)
Lucknow: In Berili, Uttar Pradesh, police have arrested two accused of gang-raping a female student during an encounter. The other four accused are still at large. The accused are accused of molesting and gang-raping an 18-year-old Dalit girl. Let us tell you that the accused gang-raped a Dalit student while she was riding a scooter with two friends. The accused carried out the incident of gang-rape at knife point. Uttar Pradesh: A man accused of kidnapping and rape in Ballia has been arrested four years after the incident.
According to the information received, on May 31, a 12th class student went to ride her scooter with two school friends. At this time, Bhagwanpur Dhimari village was surrounded by six people. The accused dragged her in a two-wheeler and gang-raped her.
The shocked girl told her parents about the incident on June 5. After that, he reached the station with the police and an FIR was registered. After the matter came to light, the police started searching for the accused.
Police found two youths during a search of a sugarcane field near the village on Saturday night. After questioning, one of them fired and they started fleeing. Police chased them and shot one of them in the leg. He soon surrendered.
After investigation, police said all the accused are between 20 and 25 years of age and they work as laborers. Throughout the case, Berili SSP Rohit Singh Sajwan said, "We have arrested two accused." One of them was leading this gang. During the encounter, he was shot in the right leg and was hospitalized.
Another was at the scene. He took pictures of the girl. "We've gathered enough evidence," he said. The remaining 4 accused will be caught soon.