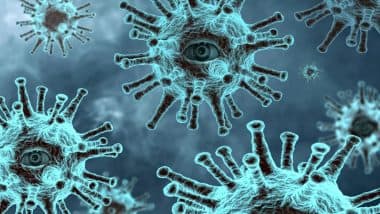 Photo Credit: Pixabay
During a new investigation into the origin of the Covid-19, a new study found that Chinese scientists created the virus in a lab in Wuhan and then tried to cover the deadly virus with this retro-engineering version so that the coronavirus evolved naturally from bats. Citing a new research paper by British professor Angus Dalglish and Norwegian scientist Dr Bigger Sorensen, the Daily Mail reported on Sunday that the novel's coronavirus, the SARS-COV-2 virus, has no "reliable natural" ancestor and was created by Chinese scientists. 'Working on the project. Read more – Wuhan Lab: Big revelation about Chinese researchers in U.S. study, Ohan Lab staff were sick before the epidemic.
The new study claims that scientists took a natural coronavirus 'backbone' found in Chinese cave bats and added a new 'spike' to it, turning it into a deadly and highly contagious covid-19. The research paper further states that the researchers found 'special fingerprints' in the Covid-19 sample, which they say can only be created by manipulation in the laboratory. Angus Dalglish and Dr. Bizarre Sorensen wrote in their research paper that they have the first evidence of retro engineering in China, but they were ignored by academics and top journals. The study accused Chinese laboratories of "intentional destruction, concealment or mixing of information" and cited the silence and disappearance of Chinese scientists who spoke of the activity.
Recently, US President Joe Biden instructed the intelligence community to discover the origin of the virus. "There is insufficient evidence to support this decision, either from human contact with an infected animal or due to a laboratory accident," he said. He instructed U.S. national laboratories to assist in the investigation and called on China to cooperate in the international investigation into the source of the epidemic.
"The United States will work with like-minded partners around the world to force China to participate in a full, transparent, evidence-based international investigation and provide access to all relevant information and evidence," he said. Refusing to fully co-operate with the Chinese government in the international investigation, he ruled out the possibility that no final decision could ever be made.