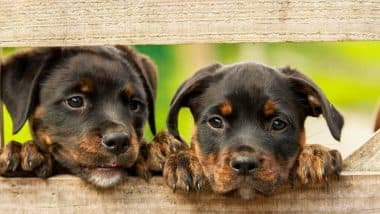 World Animal Day 2019 (Photo credit: Pixabay)
Muzaffarpur: A unique case has been filed in Mithanpura in Bihar's Muzaffarpur district. The secretary of a voluntary organization involved in animal welfare has lodged an FIR against the dog owner alleging that the pet dog was not treated. Bihar: The shop owner was persuaded to buy jewelery, then looted Rs eight lakh
A police official said on Friday that the FIR filed by Sumant Shekhar alleged that Rajkumar, a resident of Malighat, had a dog. In this sequence the dog received a wound in the eye.
It is alleged that the dog's owner did not treat him. After learning about this, Sumant met the owner of the dog and requested for his treatment. People in the organization are also accused of being abused by the owner of the dog.
After that, Dara used to treat the dog with a private company. The condition of the dog is said to be critical. Bhagirath Prasad, in-charge of Mithanpura police station, said that a case has been filed against the accused under the Animal Cruelty Act and the whole matter is being investigated.