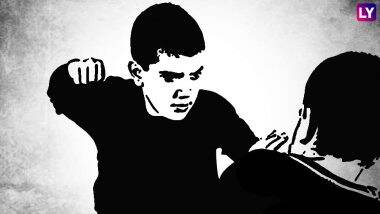 Photo Credit – File photo
Boxer: In an old feud in the Mufassil police station area of ​​Bihar's Boxer district, a young man was severely beaten by his own neighbors and allegedly poisoned with intent to kill. An FIR has been lodged with the police station and police are investigating the case. Bihar: 4 goons abducted, raped, 1 arrested in Saharsa
A police official said on Saturday that Prakash Pandit, a resident of Panditpur village, had allegedly assaulted and poisoned some people in his village with intent to kill. An FIR has been lodged at Mufassil police station.
Mufassil police station in-charge Manoj Kumar told IANS that the FIR filed against Prakash on Friday came from home to withdraw money from the bank after neighbors grabbed him and assaulted him. He was then poisoned with the intent to kill him and then all the accused fled thinking he was dead.
Kumar said Prakash was admitted to a local hospital for immediate treatment, where his condition was out of risk.
He said that in the registered FIR, the name of one person and two other unidentified persons have been made the accused. Police are investigating the whole case and are conducting an operation to arrest the accused.