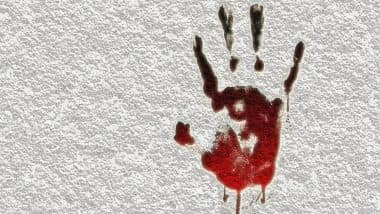 Iconic Image (Photo Credit – Pixabay)
Patna, 4 June| In Bihar's Gaya district on Friday, a drunken CRPF jawan strangled his wife to death in front of her two minors for allowing her to drink too much alcohol. (Liquor) was refusing to drink. Police gave this information on Friday evening. The deceased was identified as Sarika Kumari, 36, a contractor teacher of a government secondary school in Bandhua village of the district. Police said the accused Dilip Kumar, who had come to his village on a public holiday three days ago, had been drinking on Friday morning. Investigating officer of Gaya Sadar police station R. M Singh said the accused Sarika and her two children were told to leave the bedroom rather than drink more alcohol when they returned to the country after consuming alcohol from outside. Read more: Neglect of law and order in Bihar will not be tolerated, female police officers will be deployed in all police stations: Nitish Kumar.
When Sarika objected to this and asked him to drink outside, it annoyed him. After the verbal altercation, Dilip got angry and brutally assaulted his wife, the official said. He killed Sarika by suffocation.
IANS Tweet-
A #CRPF (crpfindia) Trooper suffocates and kills his wife in front of his two minor children #BiharOn Friday, Gair district militants told him not to drink alcohol at home, police said.

Photo: IANS (file) pic.twitter.com/Sw0sGpwDsM

– IANS tweets (@ins_india) June 4, 2021
Hearing the cries of the children, the neighbors immediately rushed to their house. A neighbor reported the incident to local police. "We have arrested the accused and an FIR has been registered against him on murder charges," the official said. The body of the deceased has been sent for autopsy.