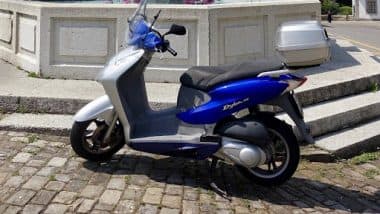 Iconic image (photo credit to Pixabay)
Patna: You must have heard many stories of love between husband and wife and you must have seen the boundless love between husband and wife. An incident was seen in Purnia when the husband, annoyed by his wife's maternity home, measured a distance of about 500 km with a scooter. At that time he had to spend the night at the police station. The case is from Purnia district of Bihar. Sandeep Kumar of Kushinagar district in Uttar Pradesh was married two years ago, police said.
A police official said on Monday that he had to take refuge at the Khajanchi Hat (Kehat) auxiliary police station on Saturday night due to unrest by anti-social elements. Kehat station in-charge Sanjay Kumar Singh said that Sandeep Kumar liked his wife very much, suddenly his wife moved to his maternity home. After much effort, when he did not come, he decided to go to his mother's house to meet him himself. Read more: Madhya Pradesh: Husband ready to divorce wife to reunite with boyfriend, family court sues
The station in-charge said that when the police demanded an identity card from him, he could not show it. Police contacted Pateria Fazil Nagar police station in Kushinagar district of Uttar Pradesh for identification. Sandeep's father requested the Purnia police to keep him in the full police station.
Police station in-charge Singh said that Sandeep Kumar's father Brij Bihari Singh had called from Kushinagar and told him that Sandeep was upset.
He said an FIR had been lodged in connection with his disappearance. Relatives told Sandeep to talk to his wife from Purnia and then the wife agreed to come back. The station in-charge said that Sandeep had nothing to do with Purnia, he had come here just to hang out.