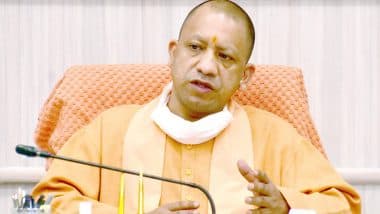 CM Yogi Adityanath (Photo Credit: Facebook)
Lucknow, June 1: Just days after a scathing voice erupted within the ruling BJP in Uttar Pradesh over the management of Kovid-19, the party's national vice-president Radha Mohan Singh called the Uttar Pradesh government's work on epidemic management "incomparable".
In a conversation with PTI on Tuesday, BJP national vice-president Radha Mohan Singh said the government had done an unprecedented job, saying the allegation of failure of the Yogi Adityanath government during the second wave of the Kovid-19 epidemic was false.
BJP leaders and activists helped people in the most difficult times even when other parties were enjoying a 'period of isolation'.