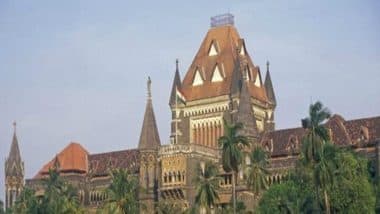 Bombay High Court (Photo credit: PTI)
Mumbai, 27 May. The Bombay High Court on Thursday directed the Maharashtra government and the State Pollution Control Board to increase the number of crematoriums caused by deaths due to the Kovid-1p epidemic due to air pollution (air pollution) problems. The order was passed by Justice Amjad Syed and Justice GS Kulkarni during the hearing of petitions filed by six housing associations in Pune. The petitioners pointed out the increase in cremation at the nearest crematorium and the increase in air pollution due to the death of Kovid-19. Read more – Mucous cells: There were about 3,200 cases of black fungus in Maharashtra, the state government has informed the High Court.
"We want the Pollution Control Board to use its expertise and decide what might be the best technology to reduce smoking," the court said. The Pollution Control Board needs to create a process. We are still using the traditional method. The court said authorities should use scientific equipment at the crematorium to deal with the pollution.
Advocate Sharmila Deshmukh, appearing for the Maharashtra Pollution Control Board (MPCB), told the court that the MCPB president could appoint a technology expert to take steps to control the toxic gas emitted from the crematorium. The court asked the state government and the MPCB to inform the bench on June 2.