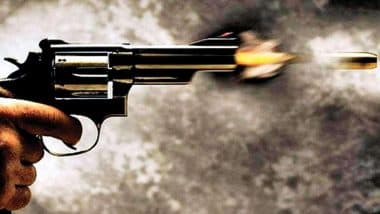 (Pistol) Symbolic image (Photo credit: PTI)
According to the East Bay Times, passengers on the bus were celebrating a woman's 21st birthday. The bus struck Interstate-580 late at night at 12:20 p.m. The bus was returning to Auckland from San Francisco. Authorities say two men in another car opened fire on the bus. About 70 shots were fired at the bus.
The California Department of Highway Patrol said a preliminary investigation indicated that someone was shot. The department is investigating in conjunction with Oakland Police
The Alameda County Coroner's Bureau said one woman died on the bus and another died at the hospital. At least five other women were injured, one of them in critical condition.