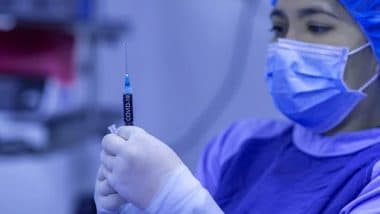 File image
Animal COVID-19 Carnivac-Cov vaccine: The vaccine is proving to be a very important weapon in the fight against the coronavirus epidemic. Rapid vaccination campaigns are underway around the world. Russia, meanwhile, has begun vaccinating animals against the coronavirus. Russia announced in March that it had registered a vaccine for the world's first Kovid-19 animal. Russia's Federal Service for Veterinary and Phytosanitary Monitoring, Roselkhoznadzor, says that in many regions, veterinary clinics have now begun vaccinating animals. The duration of immunity after the Carnivac-Cove vaccine is six months. Fact check: French Nobel laureate Luis Montagnier says – will people die within 2 years of vaccination? PIB has revealed this fake claim, the truth has been revealed
The European Union, Argentina, South Korea and Japan have shown interest in the Carnivac-Cove vaccine, according to a BBC report. Although scientists say there is currently no evidence that animals play a significant role in the spread of the disease in humans, there has been confirmation of a deadly virus infection between different species worldwide. These include dogs, cats, apes and mink.
Last month, Russia began making the carnivorous-cove, which contains the cove vaccine for the world's first animal. According to the report, the first batch of 17,000 doses of vaccine was started from the institute under Roselkhoznadzor.
The vaccine is in huge demand worldwide and its first shipment was first distributed in Russia. In addition, many foreign companies have also shown interest in it.
A local media report quoted an adviser to the head of Roselkhoznadzor as saying that its current production capacity is three million doses per month. It is expected to increase to 50 lakh in the near future. Joetis, an American veterinary pharmaceutical company, has developed another vaccine for animals.