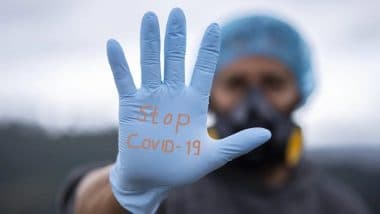 Photo Credit: Pixabay
Washington, May 13: Globally, corona cases have risen to 15.93 million and the death toll has risen to 33.2 million. Johns Hopkins University provided this information. In the university's latest update on Thursday morning, the university's Science and Engineering Center (CSSE) revealed that the current global case and deaths from it stand at 160,063,260 and 3,326,378, respectively.
According to the CSSE, the United States is in the worst position with the highest number of 32,813,531 cases and 583,647 deaths. In terms of infection, India ranks second with 23,340,938 cases. Read more: COVID-19: 800 oxygen beds increased in Jammu and Kashmir hospital
Other countries with more than 3 million cases are Brazil (15,359,397), France (5,882,882), Turkey (5,072,462), Russia (4,849,044), United Kingdom (4,457,4242), Italy (4,131,078), Spain (9,375) , Germany (3,592,751). , Argentina (3,215,572) and Colombia (3,048,719). In terms of deaths, Brazil ranks second on the list with 428,034 deaths.