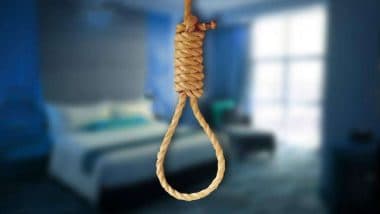 Symbolic image (Photo credit: Pixab)
A police sub-inspector has committed suicide at his official residence in Dhamtari district of Chhattisgarh. Dhamtari district Additional Superintendent of Police Manisha Tagore said here on Saturday that sub-inspector Timbuk Rao Nayak, 55, had committed suicide in the Rudri police station area of ​​the district. The hero was posted to the Scheduled Tribes Welfare Police Station. Thakur said police found out that the wife had gone to the temple this morning, hanging the hero at his government house.
When the wife returned, she found out. He later informed the police officers. The police officer said that the police could not recover any letter from the spot. The wife said the hero had been ill for a long time. That's why he was worried. Read more: Police shot at Navi Mumbai's APMC police station with pistol, as unknown
Thakur said that one of the sons of the hero was a constable in the police department. In 2015 he died in Bastar. The hero's daughter is married, he added, adding that the body of the deceased police officer has been sent for autopsy and investigation has been started.
No. Sanjeev
(This is a monitored and automatically generated story from a syndicated news feed, probably not edited or edited by the latest staff)