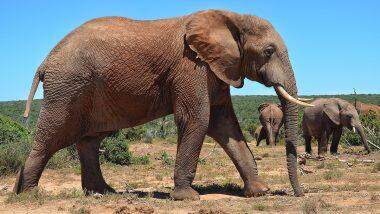 Photo Credit: Pixabay
A woman has been killed in a wild elephant attack in Chhattisgarh's Korba district. On Monday, Korba district forest department official Priyanka Pandey said Dilmati Rathia, 44, was killed in a wild elephant attack in the Kudmura forest area of ​​the district. Pandey said that in the morning, along with other women from Dilmoti Rathia village in Gitakunwari village, he went to Ghatitai village in Kudmura forest area to collect tendupatta. At this point, the women were confronted by wild elephants.
Seeing the elephant, the women started fleeing from there but this time the elephant crushed Dilmothi Rathia and killed them, he added, adding that a team from the forest department was sent to the spot after receiving the news and her body was recovered. Sent for postmortem. Read more: Elephant Attack: Wild Elephants Take 2-Year-Old Female Tourist to Kerala; Dinner is returning to the tent camp
Pandey said the family of the slain woman had been given assistance of Rs 25,000. The remaining 5..755 lakh rupees will be paid for all the formalities.
(This is a monitored and auto-generated story from a syndicated news feed, most likely not modified or edited by recent staff)