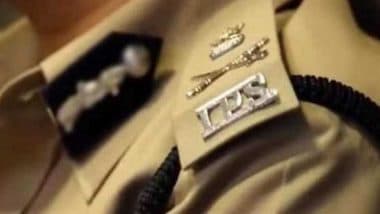 IPS I Symbolic Photo (Photo Credit: Facebook)
Jammu and Kashmir Disaster Response Force (SDRF) and Home Guard Commandant General, Dr. B. Srinivasan has been appointed as the Director General of Prisons. He will also have the additional responsibility of Director of Fire and Emergency Services until further notice. The IPS officers who have been transferred include four DGP level ADGP level officers.
VK Singh has been removed from the DGP jail and appointed as the Commandant General of the SDRF, according to an order issued by Principal Secretary to the Home Department of the Jammu and Kashmir Government Shalin Kabra on Thursday.
Similarly, Additional Director General of Police (ADGP) RR Swain has been promoted to the post of Special DG, DGP, CID. Ake Chowdhury has also been promoted to special DGP offense.
Also read- Country News. Jammu and Kashmir administration to appoint nodal officer to ensure oxygen supply: High Court
Besides, IGPs Mukesh Singh, Dinesh Rana and MK Sinha have been promoted to the post of ADGP. At the same time, ADGP SJM Gilani and IPS officer Abdul Gani Mir have been transferred and given different responsibilities.
(This is a monitored and automatically generated story from a syndicated news feed, most likely not modified or edited by the latest staff)