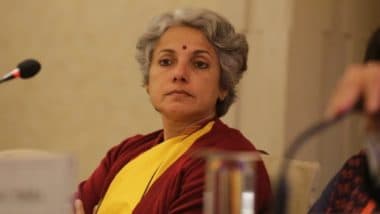 Soumya Swaminathan (Photo Credit: Facebook)
A major statement from the World Health Organization (WHO) came in the wake of the second wave of corona epidemics. WHO Chief Scientist Soumya Swaminathan said, "We strongly believe that some trade-related intellectual property rights (TRIPS) should be removed in the event of the Covid-19 epidemic." In an exclusive interview with news agency ANI, Soumya Swaminathan said she supports the proposal to remove travel to India and South Africa and believes it should be relaxed. ALSO READ- CoVID-19: Big Disclosure About China, In 2015, it was investigated to fight biological warfare through Corona virus-report.
He said WHO chief Tedros Adhanom had spoken about it many times before. This is not the time to worry about profit and patents. In fact, in a letter to the World Trade Organization on October 2 last year, India and South Africa called for concessions on travel for the Kovid-19 vaccine so that developing countries could have early access to life-saving vaccines and medicines.
Trade experts, on the other hand, say it could take much longer to discuss the issue. Soumya Swaminathan said that the only right to fight the Corona epidemic is to be vaccinated on a larger scale, which has never happened before. This requires intensifying global efforts against Corona and creating new technologies and effective tools. Swaminathan did not set a time limit on how long the travel provision could be relaxed.
Earlier on Thursday, India said it would be an important step to temporarily waive some provisions of intellectual property rights under the WTO agreement. This will enable the Covid-19 vaccine and the necessary treatment products to grow rapidly and ensure their availability at low prices and on time.