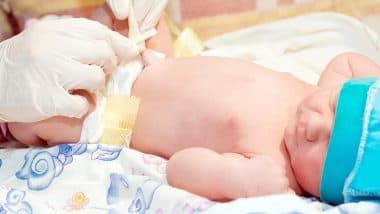 Symbolic Picture / Baby (Photo Credit: Facebook)
Beijing: Seeing the aging population, China has made a big decision. China has decided to end the two-child policy implemented in the country and allow couples to have three children. According to a Reuters report, China has said that married couples will be able to have three children from now on. Indo-Pacific strategy, sectarianism will increase chaos, chaos: Chinese army
China's state-run Xinhua news agency said President Xi Jinping had approved a three-child policy at a Politburo meeting. Indeed, prior to population-related data, it was found that the working-age population in China has declined over the past decade and the number of people aged 655 has increased, which affects society and the economy.
China says married couples can have up to three children, according to recent data, the country's two-person policy has changed from the current limit after the country's birth rate dropped: Reuters

– ANI (@ANI) May 31, 2021
A meeting of the ruling party's politburo on Monday decided that "China will come up with big policies and measures to actively address the elderly population," Xinhua news agency reported. According to the report, the party leaders said that the age limit for giving birth has been relaxed, under which the couple can give birth to three children and other related measures can be taken to improve China's population structure. "
In 2015, the couple's only child permit rules were relaxed and two children were allowed. A year later, the number of children increased but later declined.