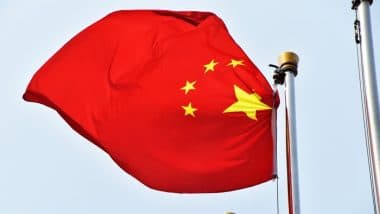 Flag of China (Photo credit: PTI)
Beijing: China's parliament on Thursday passed a foreign sanctions law that would provide extensive legal protection against Chinese officials and dissidents. The law was passed by a standing committee of the National People's Congress (NPC) parliament.
The law was passed in the wake of the imposition of Chinese National Security Act in Hong Kong on allegations of human rights violations against Muslim Uighurs in the Xinjiang region and the imposition of sanctions by the United States and EU countries against several Chinese institutions and officials. In response to a concerted effort by the EU, the United Kingdom, the United States and Canada, China imposed sanctions on European officials.
On behalf of the law, Chinese Foreign Ministry spokesman Wang Wenbin said in a press briefing on Thursday that the Chinese government has taken steps to protect China's national sovereignty, dignity and core interests and to oppose the politics of Western hegemony and power. Relating to people and organizations. Read more: Biden lifts ban on TechTech, WeChat
He denied that the law would affect China's relations with other countries. "We believe that in order to fight against foreign sanctions, the country needs to have specific laws so that we can have a legal basis and a guarantee of retaliatory measures."
Chinese legal experts say the anti-sanctions law is the first of its kind in China and will provide the country with strong legal support and guarantees against the unilateral and discriminatory measures adopted by various countries.
(This is a monitored and automatically generated story from a syndicated news feed, probably not edited or edited by the latest staff)