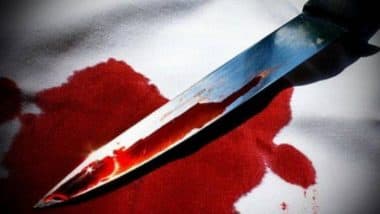 Photo credit: PTI
Chitrakoot (Uttar Pradesh), 15 May: Notorious criminals Merajuddin alias Meraj Ali and Mukim Kala, who were killed in a clash between two gangs at Chitrakoot District Jail on Saturday, were handed over to their families by police on Saturday. At the same time, the body of Anshul Dixit, who was killed in a brief fight with security personnel, is still being autopsied. Chitrakoot Additional Superintendent of Police (ASP) Syedendra Kumar Rai said, "The bodies of Merajuddin alias Meraj Ali and Mukim Kale, the notorious criminals who shot and killed gangster Anshul Dixit in a clash on Friday afternoon, will be autopsied on Saturday afternoon.
"The body of gangster Anshul Dixit, who was later killed after retaliation by security personnel, is still under autopsy," he said. Notorious criminal gangsters Anshul Dixit and Mukim Kala were shot dead inside the district's Raghuli jail after Meraj Ali's altercation on Friday. After that, the security personnel fired back and killed Anshul Dixit. Read more: Mixed covid vaccine is safe, but side effects are likely to increase: The Lancet
According to an official statement, Chief Minister Yogi Adityanath formed an investigation team of officials into the case and sought a report within six hours, on the basis of which the administration suspended the jail superintendent and the jail. Additional Chief Secretary Home and Prisons Abneesh Kumar Awasthi told PTI on Friday night that Chitrakoot Jail Super SP Tripathi and Jelal Mahendra Pal have been suspended on the basis of the investigation report into the incident.