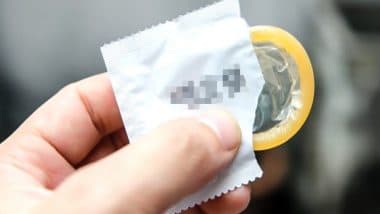 Condoms (Photo Credit: Facebook)
Condom sales: The second wave of coronavirus is wreaking havoc in most countries of the world, including India. Lockdown and strict restrictions are once again being applied to apply the brakes at the uncontrolled pace of the Corona epidemic. However, vaccination campaigns against the corona virus are also underway in various countries. With the increase in vaccination rates, the trend of hot sex summer has started on social media. Meanwhile, the demand for condoms in the United States has increased significantly. It is said that in just four weeks, there has been a great upsurge in condom sales here.
In just four weeks between March and April, condom sales in the United States rose 23.4 percent, according to research firm IRI. A spokesman for CVS and Valanges said condom sales had increased. Condom and sex toy brand SKYN 2021 SKYN conducted a sex and intimacy survey, which found that since the onset of the epidemic, sex drive has also increased by 39 percent. Read more: Condom stuck in woman's lungs: Woman rushed to doctor for fear of TB, but knowing the truth blew her mind
This is not a surprising revelation, however, as many singles have spent more than a year trying to avoid social coronation, dating and casual sexual behavior in order to avoid the coronavirus and its spread.
According to a US survey, Match.com 2020, 1 percent have not had sex alone since the epidemic began. Britain's Bombard – Trojan condom maker Church and Dwight's chief marketing officer told CNN that children between the ages of 18 and 24 can't wait to get back to their social lives.