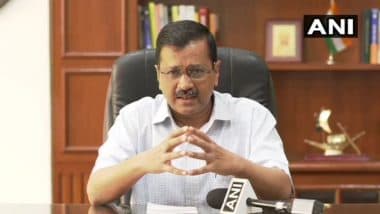 CM Arvind Kejriwal (Photo credit: ANI)
New Delhi: On Sunday, 78 people died due to coronavirus in Delhi, the lowest since April 12. The death toll rose to 24,151, according to the Health Bulletin. During the second wave of the epidemic, the daily death toll from the city's Covid exceeded 100 on April 14, when it killed 104 people, and since then the death toll has risen to 448 on May 3. In Delhi, coroner cases are improving every day, 9 cases in last 24 hours, 3 new patients have died, 78 patients have died.
In Delhi, too, the number of positive cases has dropped below 1,000 for the second day in a row. On Saturday it recorded 956 fresh covid infections. The daily positive rate of the capital has also come down from less than 5 percent to 1.25 percent in the last one week.
Meanwhile, another 1,703 Kovid patients have been cured in the capital, bringing the total number of recoveries to 13,99,441 as of Sunday. There are now 5,817 homeless people in Delhi, and a total of 12,100 active cases.