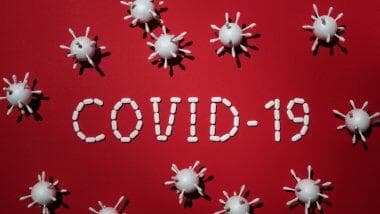 Coronavirus (Photo credit: Pixab)
Washington, May 29: Corona cases have risen to 1.85 crore worldwide. The epidemic has so far killed a total of 35.0 million people. These figures are published by the World Health Organization (WHO). On Saturday morning, the total number of coronary cases in the world reached 16,85,99,045 and the death toll from the epidemic rose to 35,07,477.
According to the WHO, the United States has the highest number of cases and deaths in the world at 32,869,009 and 586,890, respectively. Corona Infection 2 India, 5555,455. In this case, India is in the second position.
Also read- Foreign News. The first B1.617 type of coronavirus found in India is now found in 53 countries: WHO
The other worst-affected countries, with more than 3 million cases, according to WHO, are Brazil (16,274,695), France (5,535,701), Turkey (5,220,549), Russia (5,044,459), United Kingdom (4,473,69), (4,473,69) ), Spain (3,663,176), Argentina (3,622,135) and Colombia (3,294,101).
Brazil is the second deadliest country in the world with 4,54,492 deaths. More than 100,000 people died in India (318,895), Mexico (222,232), the United Kingdom (127,758), Italy (125,793), Russia (120,406) and France (108,354).