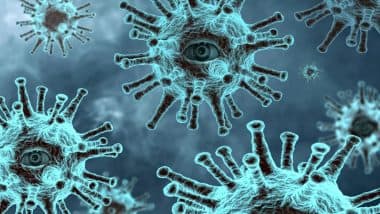 Photo Credit: Pixabay
Houston, May 7: An Indian-American non-profit organization has raised 7 7 million (about Rs 51 crore) to help India fight the COVID-19 epidemic. This amount was raised in just ten days through a campaign run by Service International Facebook, and the number of donors reached 1,01,000.
The 'Help India Defeat Covid-19' campaign to help India began on April 25 and initially aimed to raise পাঁচ 5 million. However, in light of the rapid change in the ground situation, the service has raised its international fundraising target three times. It was first raised to কোটি 100 million, then to 5 million and later to ১ 10 million. Elo Reid: Former Maldivian President Mohammad Nasheed hospitalized in bomb blast
Arun Kankani, President of Seba International, said, "It is commendable that the Americans are providing a free-spirited grant to help India meet the challenge posed by the second wave of the Kovid-19 epidemic." India has received 1,466 oxygen centers this week. The British unit of Seba International sent 50 oxygen cubes.