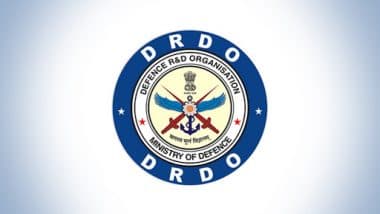 Defense Research and Development Organization (photo credit – file photo)
New Delhi, May 21: The Defense Research and Development Organization (DRDO) has developed an antibody detection kit called Dipcovan. It is expected to be available in the market at the rate of Rs 75 per test from the first week of June. The kit was developed by DRDO's Defense Institute of Physiology and Allied Sciences (DIPAS). According to the institute, the antibody detection-based kit is Deepas-VDX Covid-19 IgG antibody for microbial ELSA dipcovan sero monitoring. This kit can detect both spores of the SARS-CoV2 virus as well as 97 percent specificity and 99 percent with high sensitivity to nucleocapsid (S&N) proteins. This kit has been developed in collaboration with Vanguard Diagnostics Pvt. Ltd., a New Delhi based company.
It was produced locally by a scientist, then tested with samples from more than a thousand patients at several hospitals in Delhi for the treatment of covid. Three shipments of the product have been verified in the last one year, after which the Medical Research Council of India (ICMR) approved the antibody detection kit in April this year.
Read ALSO – Pandit Rajan Mishra Covid Hospital started in Varanasi with the help of DRDO
The product has received regulatory approval in May 2021 for sale and distribution by Pharmaceuticals of India (DCGI), CDSCO and the Ministry of Health and Family Welfare. Dipcovan is for qualitative identification of IgG antibodies in human serum or plasma that target RSA-CoV2-related antigens.