new Delhi: Famous comedian Bharti Singh and her husband Harsh Limbachiya have been arrested by the NCB in the drugs case on Saturday. The NCB had raided Bharti Singh's house and recovered the ganja. Let me tell you that, on one hand, many big actors and comedians were surprised to get a hemp from Bharti Singh's house. So at the same time some people blamed the culture of the film industry for this. Comedian Raju Srivastava's reaction has also come to light on the arrest of Bharti Singh and his name in the drugs case.
Why are artists doing such activities – Raju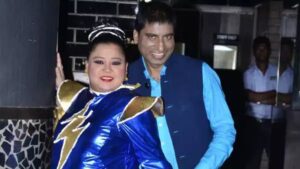 Raju Srivastava said that 'I am not convinced at all. This is too much shocking for me. What is happening with Bollywood and why do artists act like this? Earlier I thought that maybe someone may have taken the name of Bharti Singh and her husband Harsh to distract the investigation. But now it is known that those people have accepted this fact and the hemp and other things have also been recovered from their house.
what Comedy cannot be done without drugs- Raju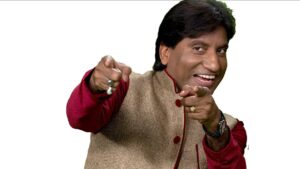 In this episode, Raju Srivastava further said, 'What is the need to take everything. Is there a comedy without drugs or without drugs. At the same time, he further said that I have done a lot of work with Bharti Singh. I have been in her wedding. Where dance was happening, comedy was also happening. But I did not even notice how these people are doing so much comedy and doing so much dance.
I thought that they are dancing all night in the passion of marriage. But now it is clear that such activities used to happen. In this episode, comedian Raju Srivastava said, 'We all admire Bharti very much and even take her name. How many children, who consider recruitment as their idol and want to be like them. But why do they have to take all this? Is the intoxication that the public gives us through applause.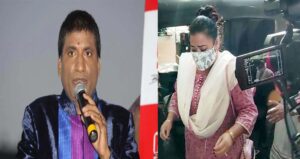 He further said that 'not all people are like this. Although someone's name is coming out from Bollywood every day. Along with this, the names of TV artists are also coming. These people are responsible for all this. I will not defend them at all. I am very sad Our fellow artists are doing such activities and we did not know anything about it.