Big Boss fame actress Sana Khan had surprised everyone by taking a sabbatical from TV in the past, but now even bigger news has come out about them. Sana took sanyas from TV, but now she is going to enter household life. Yes, Sana has married in the past days Sana Khan with Maulana Mufti Anas of Gujarat. Let me tell you that a few days ago, Sana had decided that she would leave the film industry and go on the path of her religion, which her fans were also very sad to hear. There was a lot of reaction on his decision.
Photo going viral on internet
Photos and videos of Sana Khan's wedding are becoming increasingly viral on the Internet. In this video, Sana Khan and Mufti Anas are seen in a white color outfit. Sana Khan is seen cutting the cake in the video. The actress looks very beautiful in this video.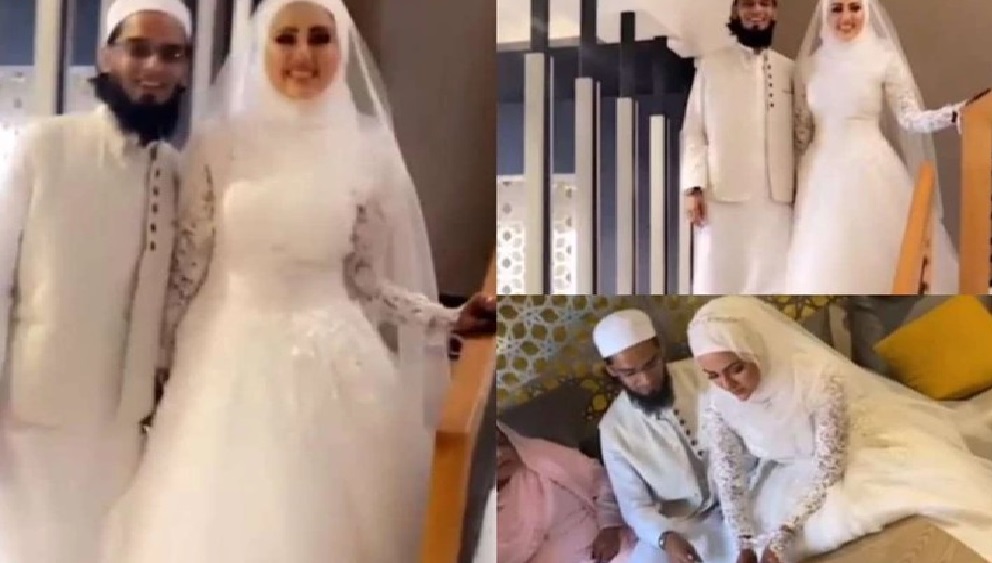 On the marriage of Sana Khan and Mufti Anas, people are congratulating them. In the video, Sana Khan is seen descending from the stairs. In another video, Sana Khan is seen cutting the cake and feeding her husband.
According to reports, Sana Khan was introduced to her husband by Bigg Boss fame Ajaz Khan.
The film and TV world did Boy Boy last month.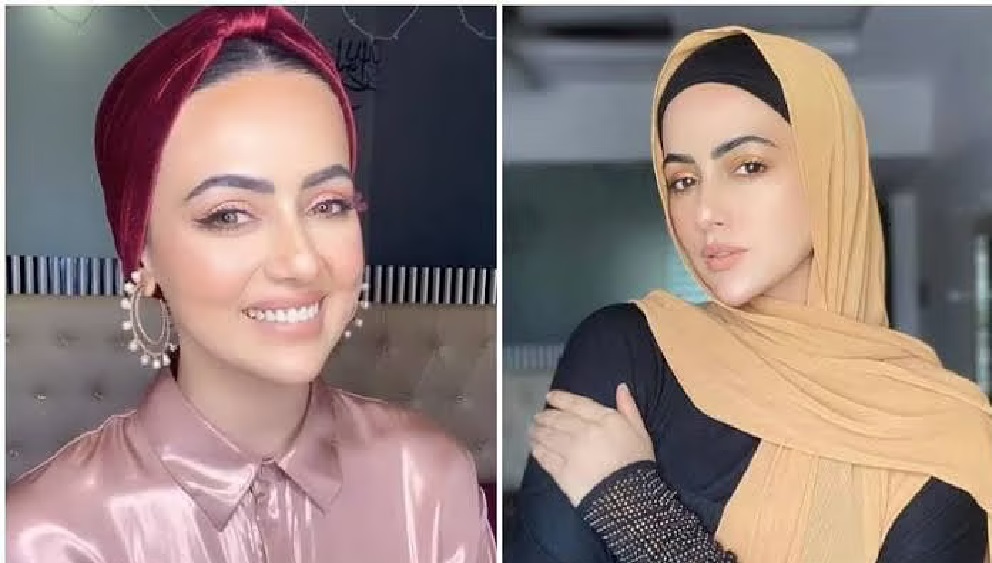 Please tell that Sana Khan had given information about leaving the film industry by writing a post. He wrote: "This life is actually to improve life after death. And it will be better in the same condition, when the man lives according to the orders of his producer and does not make wealth and fame his only purpose. Rather avoid life of crime and kill humanity. That is why today I declare that from today onwards I leave the life of my 'showbiz' (film industry) and do my best to walk on the commands of humanity and the dictates of my creator. "