Bollywood actress Shilpa Shetty keeps sharing pictures of her daughter Samisha on social media. In all the pictures that Shilpa has shared, her daughter's face is not visible. Recently, when Shilpa Shetty came out in Mumbai, pictures of her daughter were captured on camera. Shilpa's daughter looks very cute in pictures.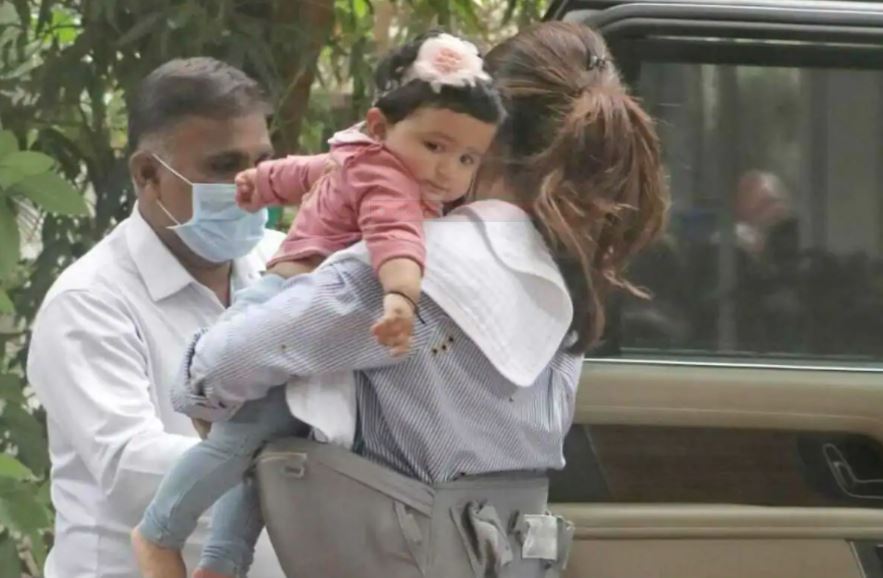 Shilpa Shetty reached office with daughter
Shilpa Shetty in blue shirt and denim jeans was caught on camera with her daughter when she was going to office. Meanwhile, pictures of Shilpa's daughter are looking very cute, in which her face is also visible. Shilpa Shetty's cute daughter is wearing a pink top and gray pants, along with a cute pink color hair band. Sameesha looks very cute in these pictures.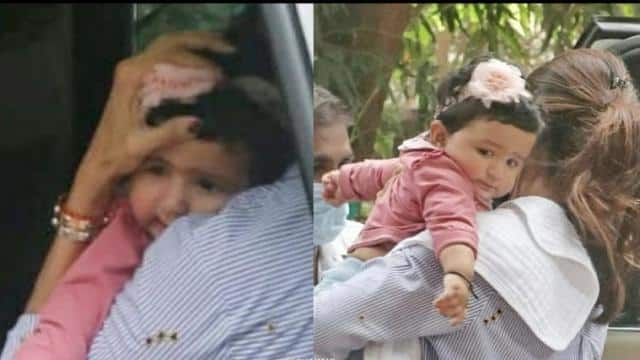 Trying to be a best mother- Shilpa Shetty
Recently, Shilpa Shetty became a mother with the help of surrogacy. She said in a show by Neha Dhupia that, "She became a mother at the age of 45". Shilpa also has a son named Vian. Shilpa Shetty recalls the time when she misbehaved after Vian. Shilpa Shetty said, "By the time her daughter is 5 years old, she will have completed 50 years. I do not care what the opinion of the people is. I am trying to be a best mother ".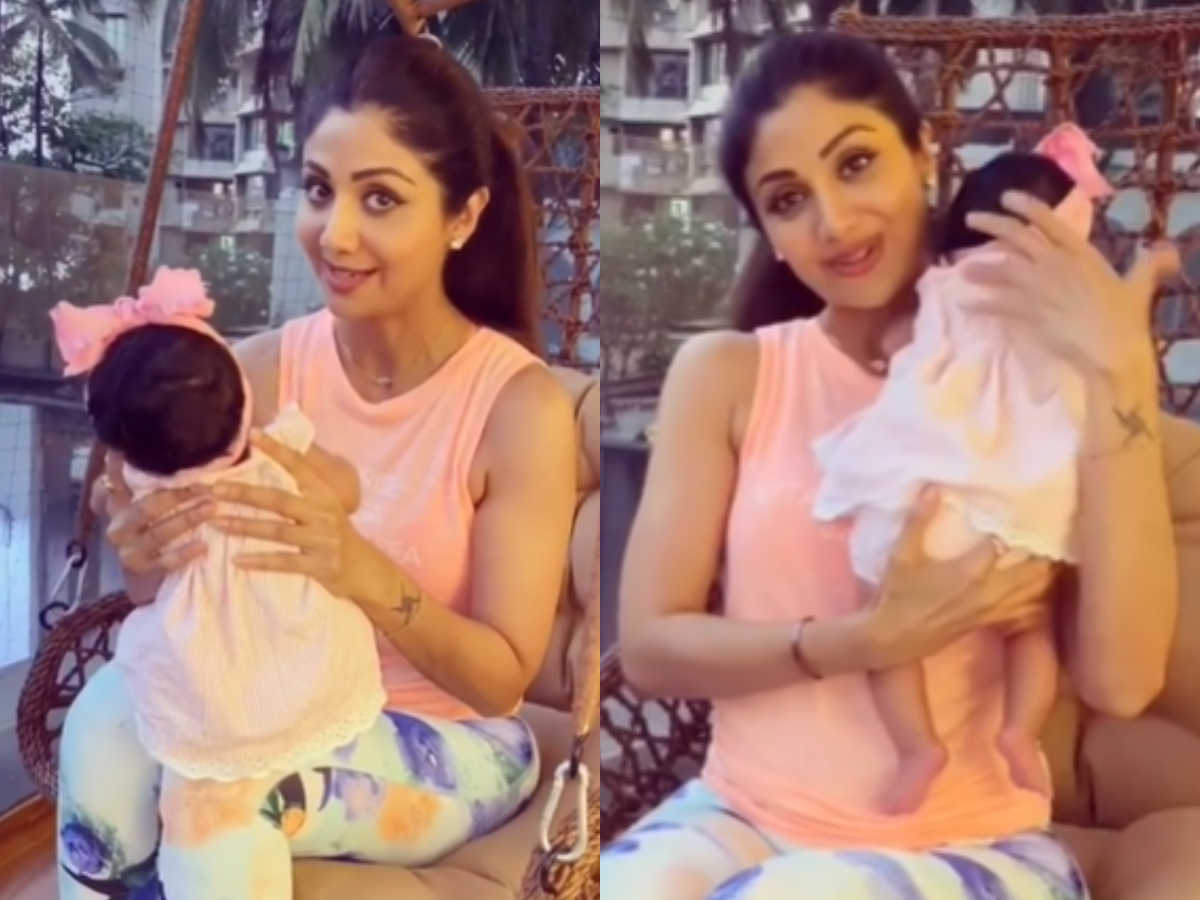 Worshiped daughter on Deepawali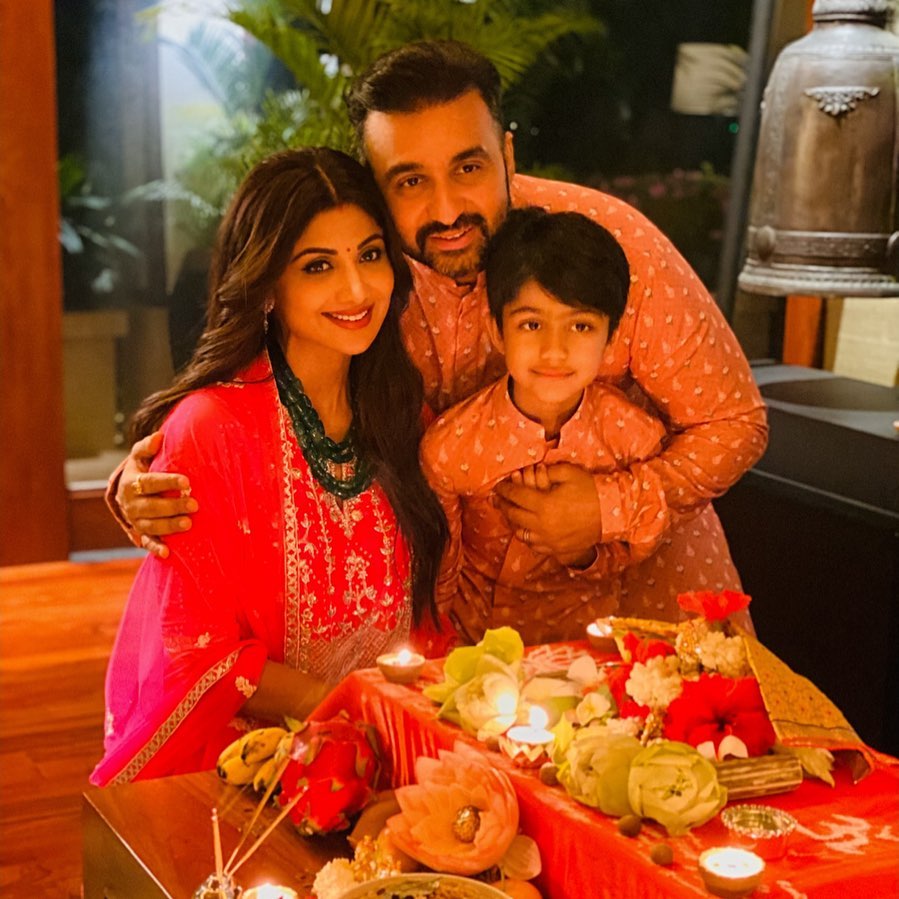 Shilpa Shetty shared beautiful pictures of her daughter on social media on the occasion of the festival. He told in a post that, "Along with the worship of Lakshmi Mata in her family on Deepawali, her daughter was also worshiped and blessed." Shilpa told that every year the whole family worships Lakshmi ji together.
Shilpa is going to be seen in these films
Recently, Shilpa Shetty's film 'Nikamma' is going to be released, in which she will be seen alongside Abhimanyu Dasani. Apart from this, Shilpa Shetty's film Hungama 2 is also coming soon. In this movie, Paresh Rawal will be seen in the lead role with him. Fans were waiting for Shilpa Shetty's films for a long time. Soon the wait of Shilpa's fans is over.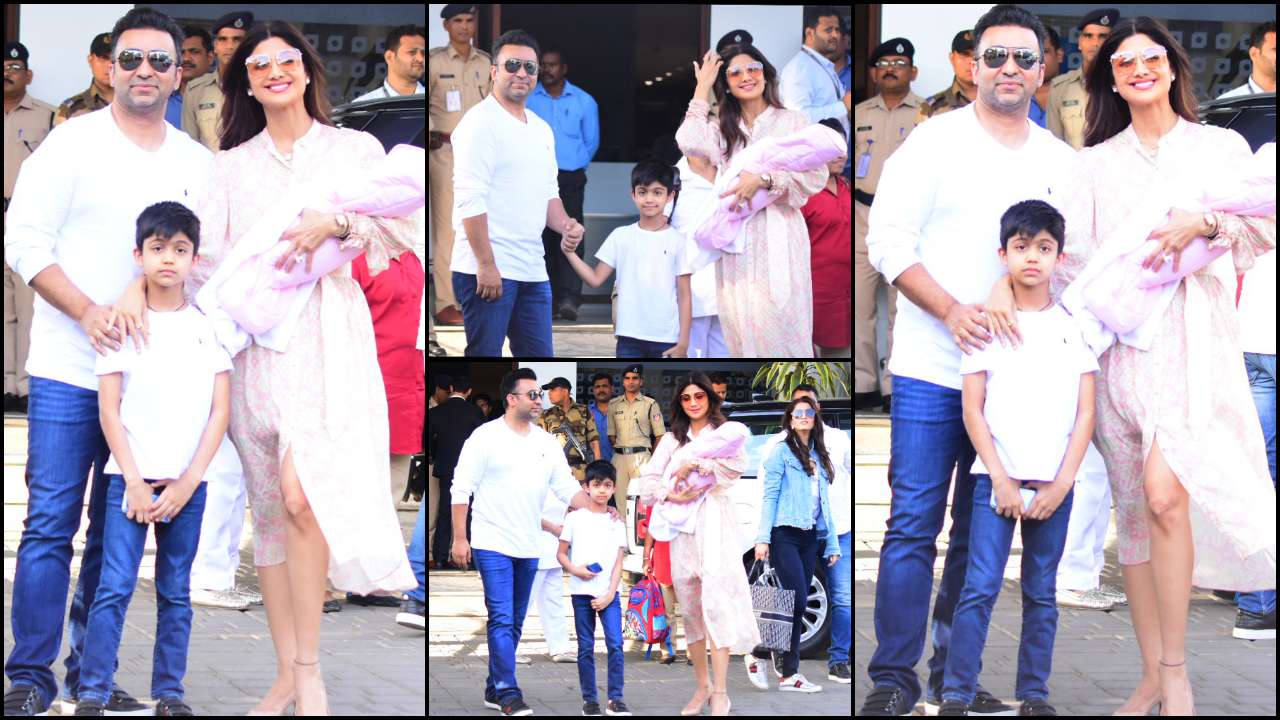 Also read: Bollywood stars wear the most expensive ring to their partner in their engagement, Shilpa is heavy on everyone