Many Bollywood stars have come under the scanner of the Narcotics Control Bureau. During this time, many Bollywood actresses have also been caught in Bollywood. Those who were also questioned by the investigation team, many film stars like Deepika Padukone, Sara Ali Khan, Rakul Preet Singh, Feroz Nadiawala, Arjun Rampal, Sara Ali Khan, Shraddha Kapoor have joined this list. Many of these people were arrested and many people came back home after questioning. The thing to be seen in all these processes is, how were the clothes of all the actresses reaching the NCB office? Let's see what was the wearing of Bollywood actresses during the interrogation !!
Deepika Padukone
Bollywood actresses may be glamorous, but when the NCB team called her to the office for investigation, she appeared mostly in plain clothes. When Bollywood actress Deepika Padukone went to the office for questioning, she was also seen in plain clothes. While going to the NCB office, Deepika Padukone carried a light colored salwar suit. With which she came out with a brown bag. After questioning, Deepika went back to her home. The NCB team told him that, he can be called for questioning at any time.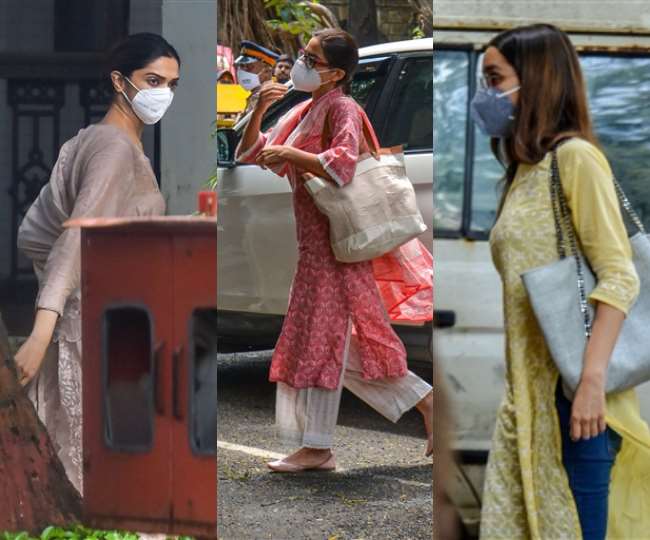 Sara Ali Khan
Bollywood's beautiful and lovely actress Sara Ali Khan has also visited the NCB office. On the way to the office, she appeared in a very light colored salwar suit. He also got his statement recorded during the interrogation of the case related to Sushant Singh Rajput. Please tell that in the Sushant Singh Rajput case she used to participate in the drug party.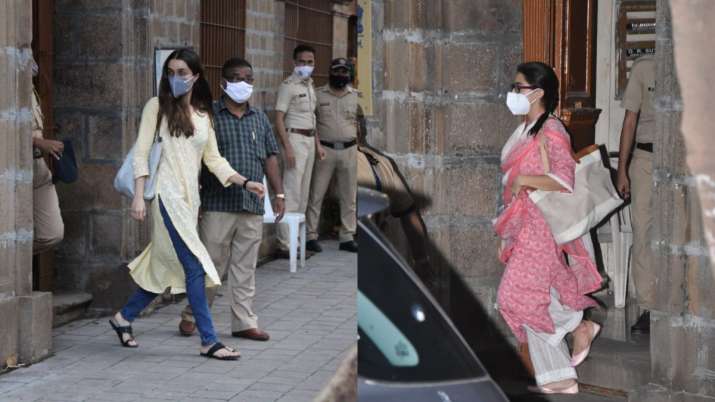 Shabana Saeed
Feroz Nadiadwala was also raided by the NCB in the last few days, after which many types of drugs were recovered from his house. Shabana was also summoned by NCB officials for questioning at the NCB office. During this, Shabana was seen in a light pink salwar suit.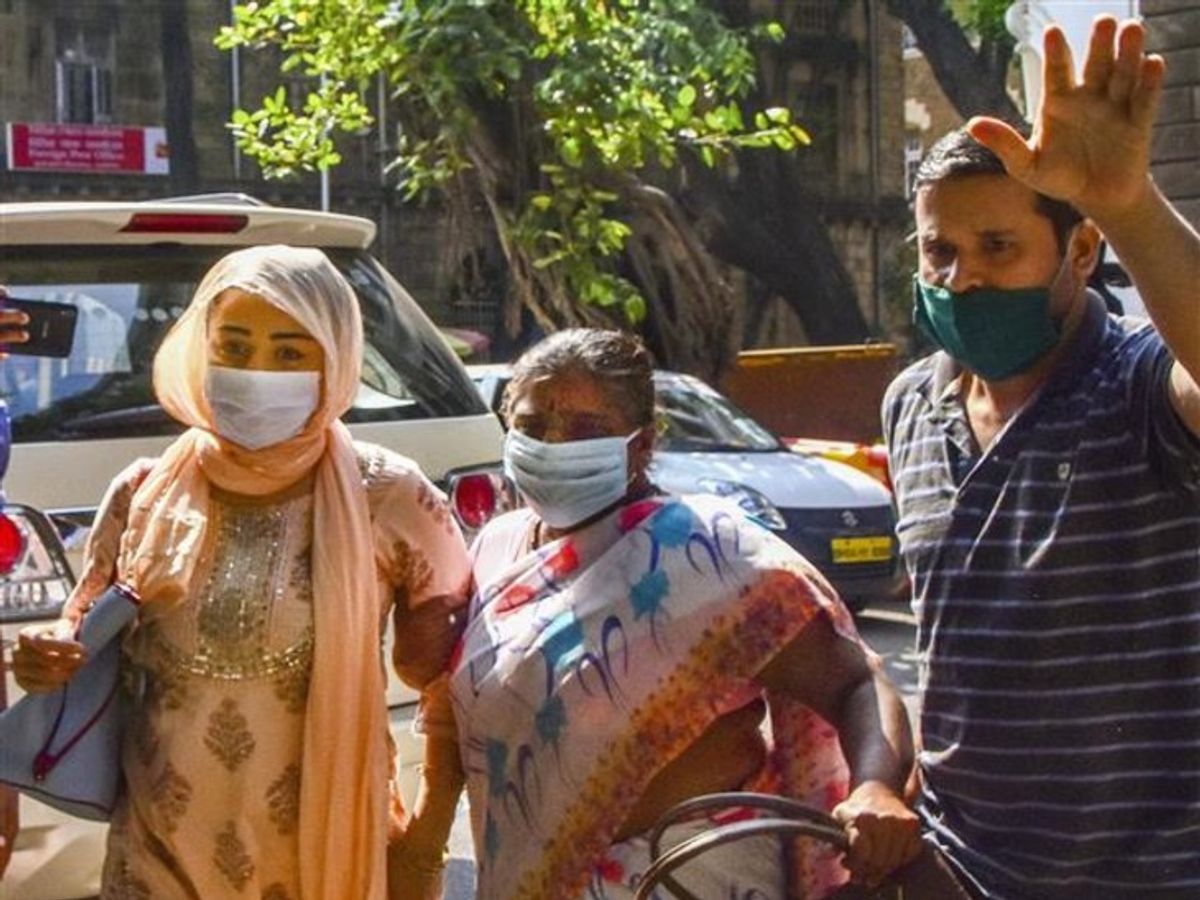 Shraddha Kapoor
Shraddha Kapoor went to the NCB office in very simple clothes. After the arrest of Riya Chakraborty, the names of many actresses came up, in which Shraddha Kapoor also had to go to the NCB office. During this, Shraddha Kapoor was seen in light yellow kurta.

Riya Chakraborty
After Sushant Singh Rajput's death, Bollywood actress Riya Chakraborty was the first to appear after the drugs case came to light. Actress Riya Chakraborty was also arrested in connection with this case, before which she had also made rounds of NCB office several times. Riya Chakraborty appeared in a salwar suit before and after her arrest. Riya Chakraborty had to be trolled on social media too. Right now Riya Chakraborty has got bail, but the case is still going on. Now-a-days new revelations are being made about this matter.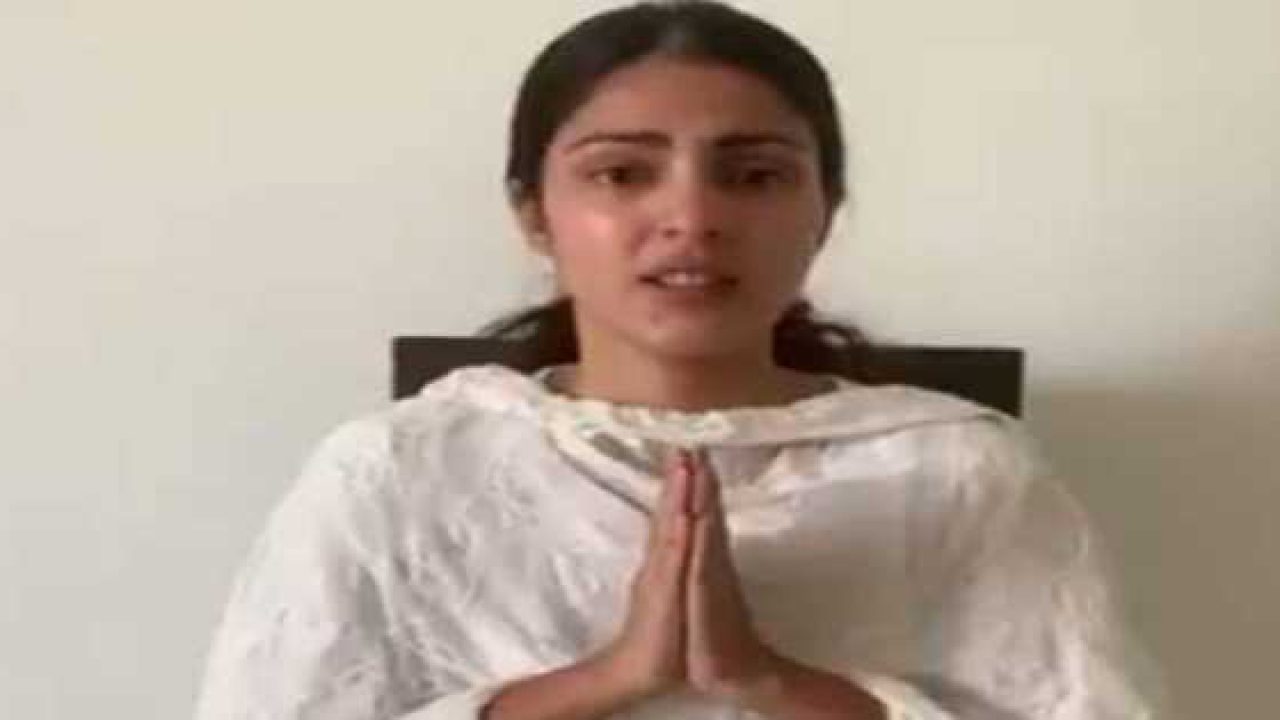 Bharti Singh
Recently, the famous comedian Bharti Singh has also reached the NCB office regarding the drugs case. While going to office, Bharti appeared in a very simple salwar suit. At present, Bharti Singh has been taken into judicial custody and action is being taken on her husband Harsh as well.