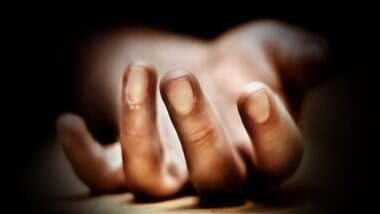 Photo Credit: File Image
New Delhi: The National Human Rights Commission (NHRC) on Thursday received complaints from both the Union Ministry of Hydropower and the Union Ministry of Hydropower after receiving complaints of several bodies being found in the Ganges River in Uttar Pradesh (Bihar). Notices have been issued to the states of Bihar (Bihar). The commission said in a statement that it (NHRC) had today issued a notice to the chief secretaries of both the states and the secretaries of the central hydropower ministries and asked for an action report within four weeks. According to people living in Balia district of Uttar Pradesh, at least 52 bodies were found floating in the Wazir, Kulhadia and Bharauli ghats of Narhi area. Similarly, reports of bodies flowing in the river Ganges have also been received from Bihar.
In a statement, the NHRC said it appeared the administrative authorities had failed to alert the public and stop raining waterlogged or cremated bodies in the Ganges River. It is noteworthy that India has been badly affected by the corona virus epidemic and crematoriums and cemeteries across the country are burdened. The NHRC said in a statement, "The flow of dead bodies in our holy river Ganga is a clear violation of the guidelines of the Ministry of Hydropower's National Clean Ganga Mission." Read more: IIT Ropar has prepared a separate type of furnace for cremation.
The commission said it received a complaint on May 11, 2021, citing media reports, and feared that the bodies floating in the river were infected with Covid-19. The NRC noted that the allegation indicated that disposing of bodies in this way would have a devastating effect on those who depended on the Ganges for their daily activities.
The commission said in a statement that it "did not say whether the bodies were infected with Kovid-19 or not."
(This is a monitored and auto-generated story from a syndicated news feed, most likely not modified or edited by the latest staff)