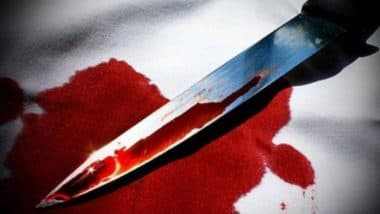 Symbolic image (Photo credit: PTI)
Shamli: A strange phenomenon has come to the fore. In UP, a man angrily killed his wife and injured his son for not giving him a salad for dinner. The incident took place on Monday night from Gogawan Jalalpur area here. A police spokesman said Murali wanted a salad with dinner but his wife was busy with other work and did not serve him a salad with the meal, causing a rift between them and the agitated Murali crawled over him.
Her son tried to stop her and she too was injured by her father. The accused fled the scene after the incident. Neighbors rushed to the house where the woman was lying in a pool of blood. Read more: Bihar: Trivial father kills 2 minors in Mokama, wife suspected
They took the wife and her son to the hospital for treatment, where the woman was pronounced dead. The boy's condition remains critical.