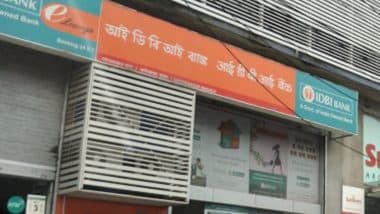 IDBI Bank (Photo credit: Wikimedia Commons)
New Delhi, May: Private sector IDBI Bank has launched a video-based Customer Identification Process (V-CIP) to update KYC (Know Your Customer) for its customers amid the Cowid crisis. The bank said in a statement. The move comes after the Reserve Bank of India (RBI) on Wednesday announced the rationalization of KYC for several categories of customers after seeing an outbreak of the corona virus.
Under this, the RBI has decided to expand the scope of video KYC or V-CIP, such as client-owned companies, authorized signatories and beneficial owners of legal entities in new departments. IDBI Bank said in a statement issued on Wednesday that customers can now update their KYC through V-CIP (Video Based Customer Identification Process) without visiting the branch.
Read more: Cabinet approves strategic restructuring and transfer of management control of IDBI Bank Ltd.
Announcing the initiative, Suresh Khatnahar, Deputy Managing Director, IDBI Bank, said, "IDBI Bank has been continuously providing various digital solutions to its customers. With this link, customers can now update their KYC through V-CIP without going to the branch."
"Customers can start the process through the V-CIP link available on the bank's website for their convenience. It is a completely non-contact process," he said.
(This is a monitored and automatically generated story from a syndicated news feed, most likely not modified or edited by the latest staff)