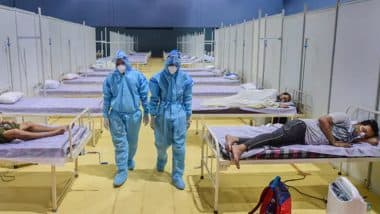 Covid Word (Photo credit: PTI)
Thane, 20 May The number of infected people in the district has risen to 5,04,448 after 991 new cases of Kovid-19 were registered with the Maharashtra police. The official said on Thursday that the new cases came out on Wednesday. He said the death toll in the district had risen to 6,486 after another 655 people died due to the infection. The death rate of Kovid-19 in the district is 1.711 percent.
The district administration did not provide any information about the infected persons and the patients undergoing treatment.
Meanwhile, another official said the number of Kovid-19 in neighboring Palghar district had risen to 1,05,152 and the death toll to 1,924.