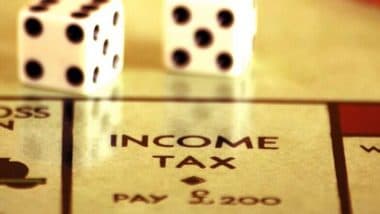 Photo Credit: File Image
New Delhi, 20 May The Central Board of Direct Taxes (CBDT) said on Thursday that the Income-tax department is preparing to launch a new e-filing web portal for taxpayers early next month. It can be used for filing income tax returns and other tax related tasks. The department will launch a new website on June 22 to file tax returns in favor of taxpayers. Existing web portals will be removed during this period. The existing portal will be in 'Blackout Period' from June 1 to June 6. The CBDT informed the taxpayers that in order to submit or upload or download any important documents, their portal should be completed before any June (1- June) so that there would be no problem while it was closed. Read also – Income Tax Returns: The deadline for filing income tax returns for the fiscal year 2020-21 has been extended to September 30.
On Wednesday, the department's 'systems' department said that the old portal … WWW. The move to the new portal has been completed and will be effective from June 1. According to the order, "In order to launch the new portal, the existing portal will not be available to taxpayers and other outsiders from June 1 to June 6."
Finance Ministry tweets-
The Income Tax Department is going to launch its new e-filing portal https://t.co/rSnAZ892vr on 7th June, 2021. The new e-filing portal aims to provide a modern, seamless experience for the convenience of the taxpayers.

Read more: https://t.co/R62jvPCj1a

(1/2) pic.twitter.com/kYiSKWYH7S

– Ministry of Finance (Finmin India) 20, 2021
The CBDT said in a statement, "Taxpayers and other stakeholders are urged to be patient for some time while moving from the old portal to the new portal and launching it." No time will be set for any consent.
The order asks officers to set a date after June 10 for any hearing or resolution of the complaint, so that taxpayers can better understand the new system by then. The order further stated that any work scheduled between the taxpayer and the department official may be suspended during this period. The new web portal will be equipped with new features in six broad sections and will help taxpayers pay back soon. A number of assistance measures have also been taken for the convenience of the taxpayers in the new portal.