On the occasion of Deepawali, a woman cleaning worker of the East Delhi Municipal Corporation returned the money with honesty when she got Rs 10 lakh in place of the sweets in the sweet box. Today, Mayor of East Delhi Nirmal Jain will felicitate him in the office located at Headquarters. In Kanti Nagar ward, a woman cleaning worker of the Municipal Corporation has presented an example of honesty, for which she will be honored today.
10 lakh rupees returned to the elderly
Actually, an employee named Roshni gave a bag full of money instead of sweets. When the woman came home and opened the bag, she was stunned, because there was a million rupees in that bag. The woman immediately informed this information to the cleaning superintendent of the ward. After this, both the councilors reached Kanchan Maheshwari's office regarding the whole matter. That elder was also called here and one million rupees of that elder were returned. When Sonu Nanda got his money back, he was not happy. He was so upset with the woman that he gave Roshni a reward of Rs 2100.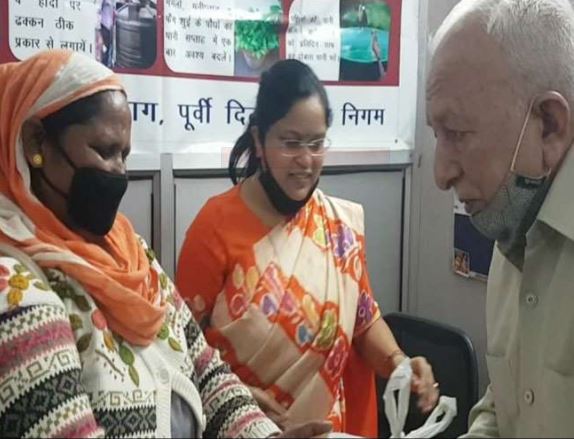 Seeing the honesty of the woman, Kanchan Maheshwari said, "Roshni has illuminated the name of Eastern Municipal Corporation besides the entire ward. The employees of the corporation were always looked upon with suspicion, but Roshni has proved how honest the people working in the Eastern Corporation are. "
₹ 1000000 was given at the place of sweets
Actually, on Tuesday morning, Roshni, a permanent employee in Eastern Corporation, was sweeping in the lane of Shankar Nagar Extension. Sonu Nanda, who lived there at the same time, gave him a bag, and said that keep Deepavali sweets. Roshni kept the bag with her. When I reached home, I found a pack of notes instead of sweets. Seeing the money, he immediately informed the cleaning superintendent Jitendra Kumar about this. On receiving the information, both people reached the office of Councilor Kanchan Maheshwari.
Sonu Nanda told that, "He had given money in the bag as a dessert, but when his money disappeared, he started searching for money." He is very happy to get his money back. Praising Roshni, Sonu Nanda has said that honesty is still alive today.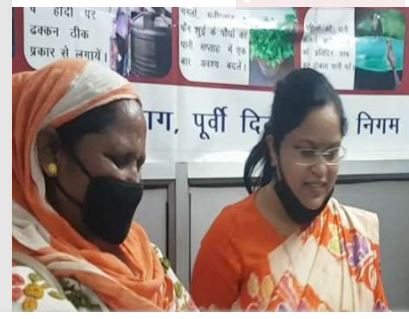 Roshni presented an example of honesty
Roshni said, "Even though there are thousands of troubles in my family, but I have never done that, I can keep someone else's money." Seeing this money, I did not even think once that I should keep this money. I felt that those elders more than me would need this money, after which I decided to return this money ".
People are praising him a lot for this light, and are also showing examples of honesty.
Also read: Bihar Education Minister Mevalal Chaudhary resigns in 3 days, know the reason