new Delhi: The winter of Delhi is now hurting people. Due to continuous snowfall in the mountainous areas, the weather of Delhi has changed. For the first time, the minimum temperature in the National Capital Region has gone below 10 degree Celsius.
Mercury reached this level for the first time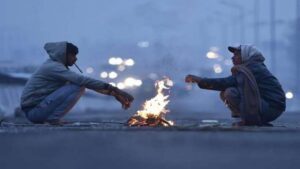 According to the Meteorological Department, the temperature was recorded at 9.4 degrees Celsius on Thursday. It is being told that for the first time in this season, mercury has reached this level, which is 3 degrees below normal. The maximum temperature was recorded at 25.6 degrees Celsius, which is 2 degrees below normal.
The Bharti Meteorological Department (IMD) had reported on Monday that the snow will be below 10 degrees this week due to the icy winds from the snow-covered Western Himalayas. At the same time, minimum temperature of this season has also been recorded in Adampur and Faridkot of Punjab. Let me tell you, the mercury was 5.6 degrees Celsius on Thursday. Hisar, Rohtak, Sirsa recorded 8.2, 8,9 and 8 degree Celsius respectively.
Unusual for minimum temperatures to fall below 10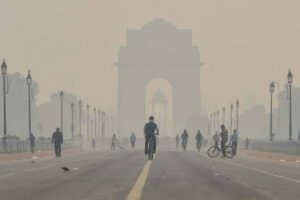 Kuldeep Srivastava, head of the Regional Weather Forecasting Center, said that, "Generally, the minimum temperature does not go below 10 ° C in November. In the year 2017, the last week of November recorded a minimum temperature of 7.6 degrees Celsius. At this time it is unusual for the minimum temperature to fall below 10 ".
At the same time, the Meteorological Department predicts that the temperature will fall further from Sunday. According to Kuldeep Srivastava, "Minimum temperatures have been seen in entire northeast India since November 22, when western disturbances are affecting the western Himalayan region."
In this episode, he also said that from Friday the wind speed will increase further, which can be around 18 kilometers per hour. At the same time, the level of pollution in Delhi will be much lower. On Thursday, the Air Quality Index in Delhi was recorded at 283, which falls in the poor category.
On November 21, the minimum temperature can go up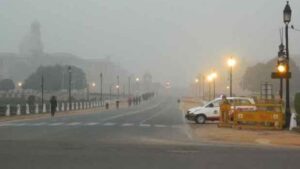 In the same sequence, the partner of the head of the National Weather Forecasting Center said that, "The drop in minimum temperature is not accidental. The sky is clear now, so the heat is radiating again. The minimum temperature may go up on November 21 before the mercury falls due to western disturbances. "