An incorrect map of India was printed on 20 riyal bank notes. In which undivided Jammu and Kashmir and Ladakh were shown separately. India had also raised a lot of objection on this. For this, now before the G20 conference, the wrong map of India printed on Riyadh's note in Saudi Arabia has been returned. According to the information, the note was not withdrawn, but they have also stopped its printing.

Made the whole of Jammu and Kashmir different from the country
In fact, Indian Ambassador Ausaf Saeed had raised the issue in front of Saudi Arabia on October 28 in Riyadh. In the global map made in the note of 20 riyals, Jammu Kashmir and Ladakh were shown separately from India. On the one hand in the disputed note, the logo of King Salman and G20 Summit people was made. On the other hand, the global map of G20 countries was maintained. In this map, apart from PoK Gilgit-Baltistan, the entire Jammu and Kashmir was shown separately from the country. Foreign Ministry spokesman Anurag Shrivastava also said some things about this whole matter.
Talk to Saudi officials
Foreign Ministry spokesman Anurag Shrivastava said, "We raised the matter of misrepresentation of Indian borders with Saudi authorities. Talked with Saudi officials in Riyadh as well as in New Delhi. It was found out by the Saudi authorities that they have noted all our concerns in this matter ".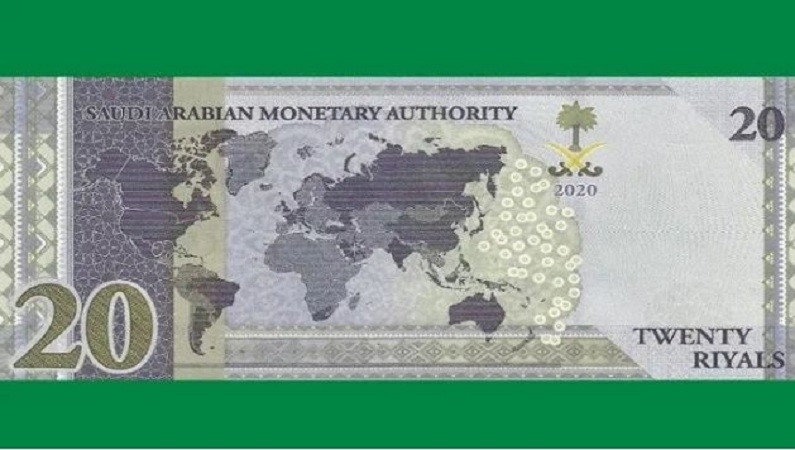 Saudi Arabia will preside over G20
The King of Saudi Arabia is about to convene the 15th G20 summit, which will be held from 21 to 22 November, on a new topic called 'Realizing 21st Century Opportunities for All'. Due to corona virus, this time the G20 conference will be virtual. Prime Minister Narendra Modi is also going to participate in this summit.
New ways and means of fighting the epidemic and restoring jobs will be discussed during the G20 summit. The G-20 summit will also focus on the effects of the corona virus epidemic and steps to revive future health protection plans.