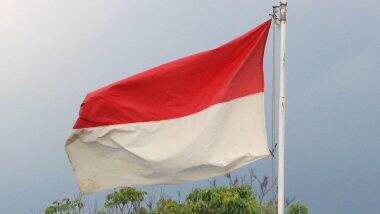 Flag of Indonesia (Photo credit: Pixabay)
New Delhi, June 2: The Indian Stainless Steel Development Association (ISSDA) said on Tuesday that Indonesia could be the second largest producer of stainless steel in 2021, surpassing India. The ISSDA further said in a statement that Indonesia's surplus production could be sent to the Indian market. According to estimates presented at the annual conference of the International Stainless Steel Forum (ISSF) held digitally last week, Indonesia could replace India as the world's second largest stainless steel producer in the 2021 calendar.
The ISSDA says Indonesia, the world's fourth largest producer of stainless steel, could surpass Japan and India with a total production of 4.2 million tonnes. India is expected to produce 3.5 million tonnes of stainless steel this year, the agency said. Last year it was 32 lakh tonnes.
Read also: Important information Gadkari emphasizes ways to reduce the use of cement and steel on roads
The ISSDA said Chinese stainless steel companies are expected to start work on heavy-capacity plants in Indonesia this year and surplus production is expected to be diverted to the Indian market.
KK Pahuza, president of the organization, said that in May 2021, the Chinese government withdrew its export tariff exemption, which banned the export of stainless steel from China. For this reason, Chinese companies are setting up large plants in Indonesia.
(This is a monitored and automatically generated story from a syndicated news feed, probably not edited or edited by the latest staff)