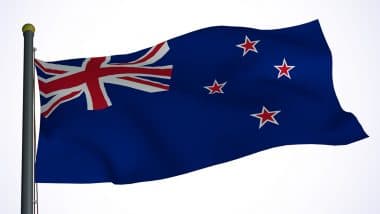 Flag of New Zealand (Photo credit: Pixabay)
Wellington, May 20: More than two out of every five (41 per cent) New Zealanders say the Covid-19 epidemic has increased the incidence of racism. It was published in a national survey conducted in February and March this year. People of Mori, Pacific, and Asian descent have experienced more racism, and half of them say they have experienced more racism than one-third of European New Zealanders.
Of the 1,083 people who took part in the survey, more than half (52 percent) said racism was the same as before and seven percent said it had decreased. The epidemic of coronavirus increases the hatred of Asians. At the same time, the disease has had a devastating effect on ethnic minorities and many have died. In New Zealand, Mরিori and the Pacific have almost twice as many deaths due to Covid-19 than twice the white population in Britain.
Also read- Foreign News. Man stabbed five people in New Zealand supermarket, three in critical condition
Two out of five people said they found that people saw how they looked or how they spoke English with other people. About a quarter shared their experience of discrimination because of their ethnicity, including access to government departments, workplaces and healthcare services. Inequality that occurred over time was also included.
People of Asian descent face greater discrimination when applying for jobs, going to work, and going shopping or restaurants.
(This is a monitored and auto-generated story from a syndicated news feed, most likely not modified or edited by the latest staff)