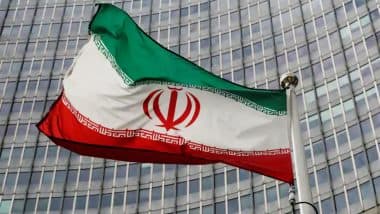 Flag of Iran (Photo credit: Twitter)
New Delhi: The French tourist's lawyer said this on Sunday. Amid growing tensions between Iran and the West, various allegations are being made against foreign tourists. In fact, a French tourist named Benjamin Barrier was arrested in May last year for taking pictures in a desert area. Photography is prohibited in that place. Earthquake in Iran: 10 injured in earthquake in Iran
Benjamin has also been accused of raising questions in the media about the mandatory Islamic hijab for Iranian women. Under Iranian law, Benjamin could face up to 10 years in prison if convicted of espionage, and three months to one year in prison for spreading false propaganda against government machinery.
Benjamin's case is with the Mashhadi judiciary in northeastern Iran, and he has decided to file charges against him. Iranian human rights groups have accused radicals from Iran's security agencies of using foreign detainees to make money as well as negotiate with the West.
Significantly, in March, Nazneen Jagari-Ratcliffe, a prominent British-Iranian citizen with dual citizenship, was arraigned in a similar case after serving five years in prison.
Iran is under constant pressure from other European countries, including France and Britain and the United States, to lift sanctions.
(This is a monitored and auto-generated story from a syndicated news feed, most likely not modified or edited by the latest staff)