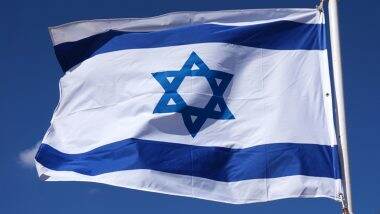 Flag of Israel (Photo credit: Wikimedia Commons)
Jerusalem, May 7: On Friday, Israel sent a second consignment of medical supplies, including equipment from three large oxygen generator plants, to India to deal with the Kovid-1 ep epidemic. On Friday afternoon, an Indian Air Force aircraft left Ben-Gurian Airport for India carrying shipments of 336060 oxygen concentrators and three oxygen generator plant equipment.
Confirming the consignment, Israeli Foreign Minister Gobi Ashkenazi said, "We are united with India today in the way India provided the necessary medical equipment to Israel during the Corona crisis."
Also read- Country News. Medical aid has reached India from many countries including Israel, America, Australia, Bahrain
"In the coming days, our friendly countries will take some more planes from Israel to India for medical supplies," the foreign minister said.
Israel sent the first consignment of life-saving devices to India on Tuesday and promised more shipments this week.