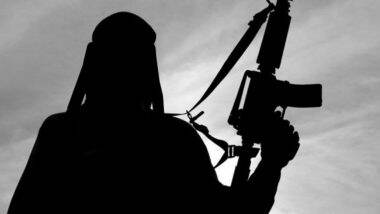 Srinagar: Anantnag (South Kashmir)Anantnag(Saturday terrorists in the district)Terrorists), Died in a shooting near the two. Police sources said. Shahnawaz Ahmed Bhat, 35, and Sanjid Ahmed, 20, were shot dead by terrorists at Jabalipora Bijbehar in Anantnag, sources said. Both later committed suicide. Jammu and Kashmir: Clashes between security forces and militants in Warpora area of ​​Sopore
Police sources said the area has been cordoned off and an operation has been launched to nab the terrorists.
Let it be known that on Friday the security forces gave information that they had arrested a Hizbul Mujahideen terrorist in Kulgam district of Jammu and Kashmir. A police spokesman said security forces had cordoned off and searched the area after receiving intelligence about terrorists in the Frisal area of ​​Kulgam, after which the militant was arrested.
He said weapons and ammunition were recovered from him. The case has been registered and is under investigation, the official said. Meanwhile, terrorists opened fire on security forces during a search operation in Osmanabad-Warpura in Sopore police district.