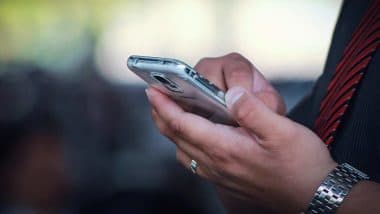 Mobile (Photo Credit: Pixabay)
When a destiny is taken, where a person can be taken cannot be predicted. This statement has been proved true for Deepak Dehri (Deepak Dehri) who lives in Dumka (Jharkhand). Deepak separated from his family at the age of five and now, 13 years later, he is able to reunite with his family. After being separated from his family as a child, Deepak spent 13 years at a children's home in Bikaner, Rajasthan, about 1700 km from his village. Read more- Digging a drain by JCB machine to catch a thief in Araria, Bihar, you can understand the whole thing by watching the video.
The 18-year-old, Deepak, recognized the Masanjo dam and views of his village in a video call. He was then able to meet his family.
Chandrasekhar Choubey, in-charge of Masanjor police station, told PTI that Deepak, a member of the Pahariya Primitive Tribe, had lost his father when he was five years old. After that Deepak's mother left him.